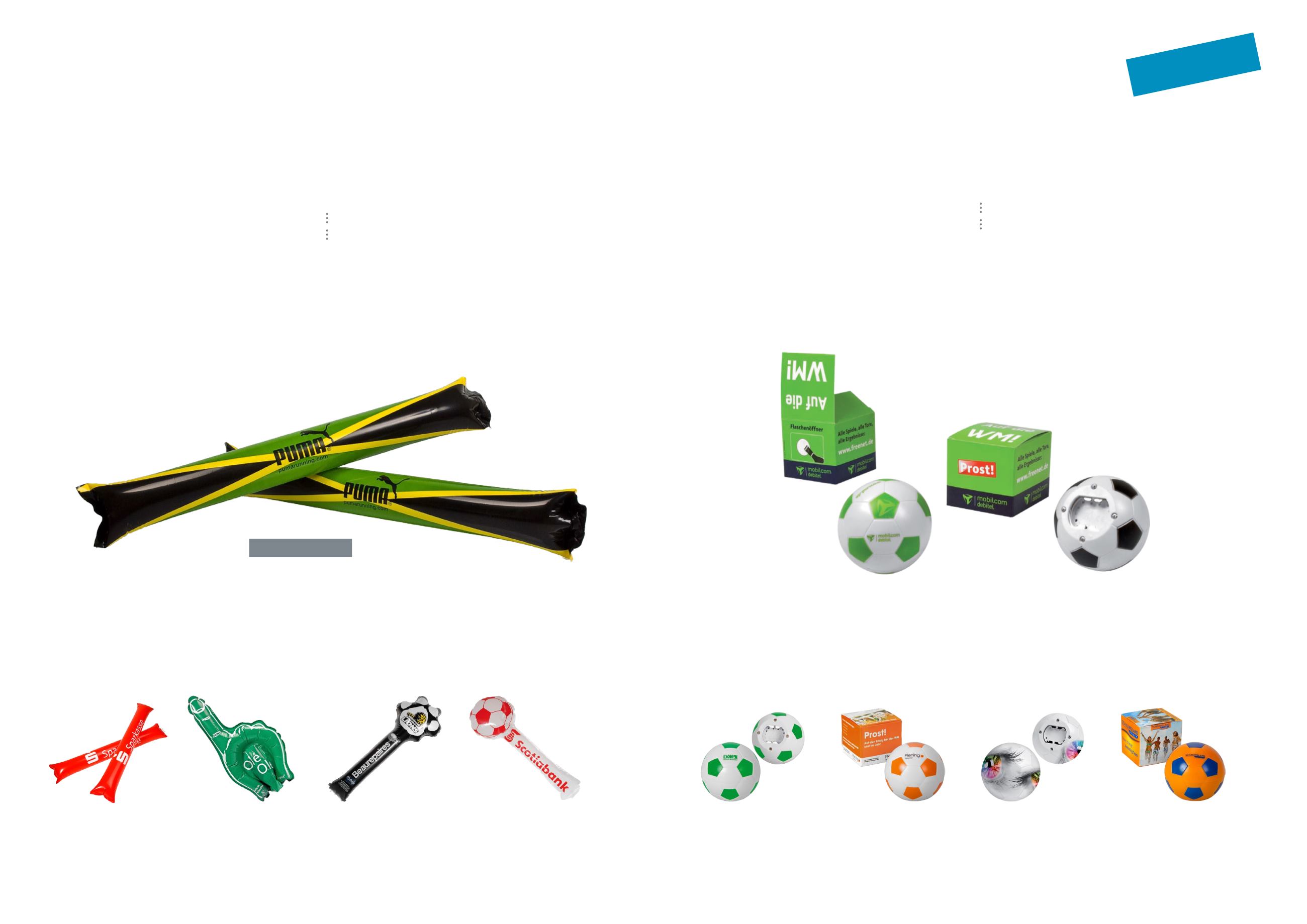 Cheerstixx® classic
Cheerstixx® fanhand
Cheerstixx® special shape
Cheerstixx® special shape
Sound opener
Custom sound (30 seconds)
Soccer sound opener
Custom sound (15 seconds)
Soccer sound opener
Standard sound (15 seconds)
Soccer sound opener
Standard sound (15 seconds)
MinimumQuantity Delivery Time
Product Configurator
MinimumQuantity Delivery Time
Product Configurator
Cheerstixx® classic
Cheer for your teamwith our original Cheerstixx®, and promote your company at the same time. The famous
Cheerstixx® classic in twin packs, eye-catching fanhands or your own customspecial shapes – you can design
any of the models the way you want, to be delivered folded up with a straw.
Whenever you open a bottle, this smart football sound opener plays a custom jingle 15 to 30 seconds long.
It's a bottle opener but can also be used as a fridge magnet, and it can be programmed with any of a range
of standard sounds or, alternatively, with custommelodies, such as audio brands or radio jingles.
Protected by law ‒
Exclusively at Kandinsky