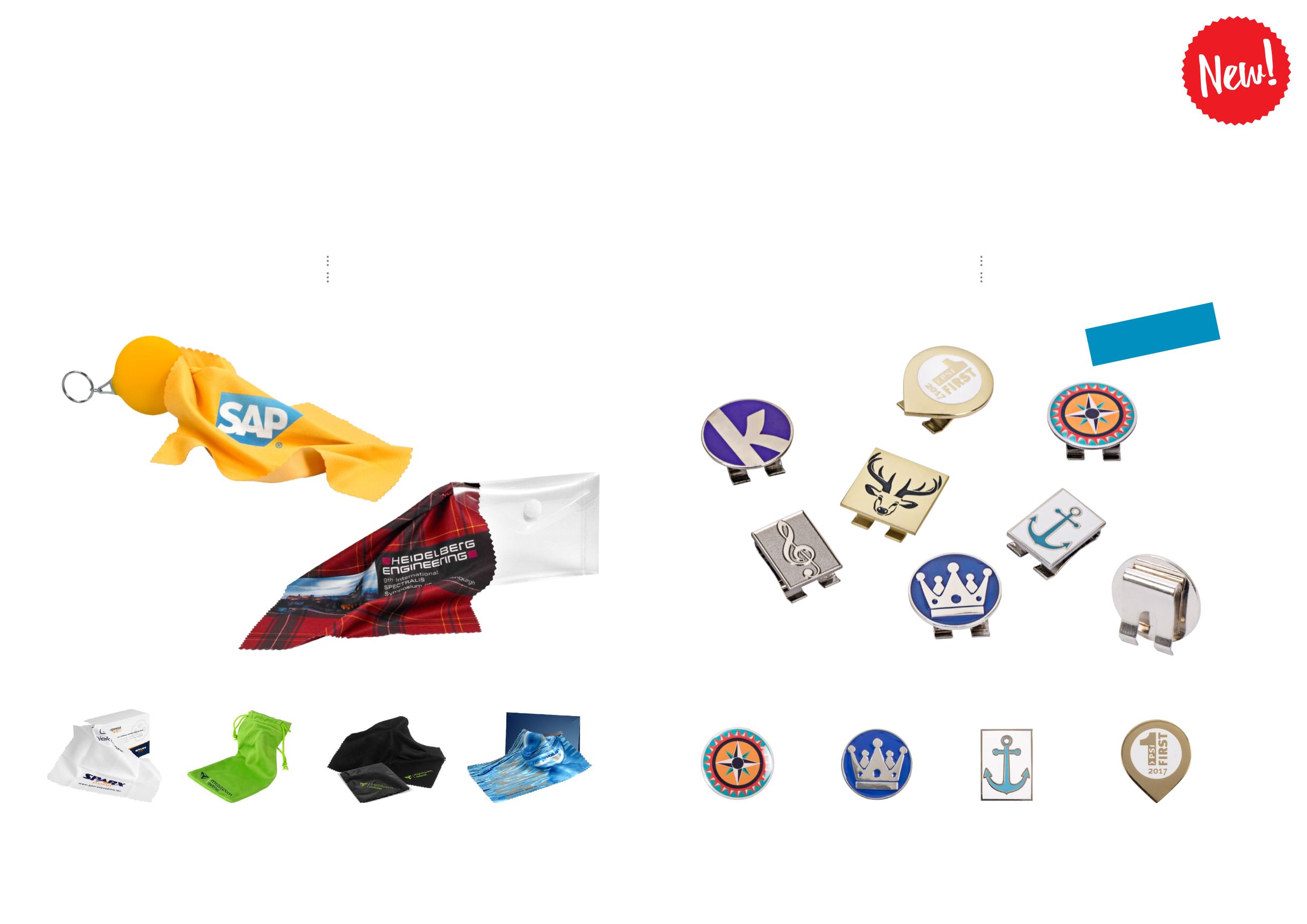 High-Quality Microfibre Cloths
Promowipe (150 x 150 mm)
Printed folding case (4/0 C)
Promowipe (special shape)
Sewn eyewear pouch with drawstring
Promowipe (150 x 180 mm)
Promowipe (150 x 210 mm)
Printed folding case (4/0 C)
MinimumQuantity Delivery Time
Product Configurator
MinimumQuantity Delivery Time
Product Configurator
These cloths aremade fromhigh-qualitymicrofibre and are cut, dyed, processed and printed to your speci-
fications. Their uses aremany, including traditional spectacle cloths, mousemats and screenwipes for lap-
tops, monitors or tablet PCs.
High-resolution photo printing, simple embossed logos, or formats and individual packs all of your own,
there's no end to the ways in which your brand can be presented. Describe your ideas to us and we will
Pins, which cause holes in clothing are history. Just slide the patented clip of the Cover-Pin
over a button to fix it at the right position. As an advertising medium and brand ambassa-
dor, the pin attracts attention and enables communication on an equal footing.
Whether rounded, squared or in individual shape – Cover-Pins can be designed individually and are
available in different materials.
Protected by law ‒
Exclusively at Kandinsky
Cover-Pin
Cover-Pin
Cover-Pin
Cover-Pin
Customised shape (24 x 20mm)