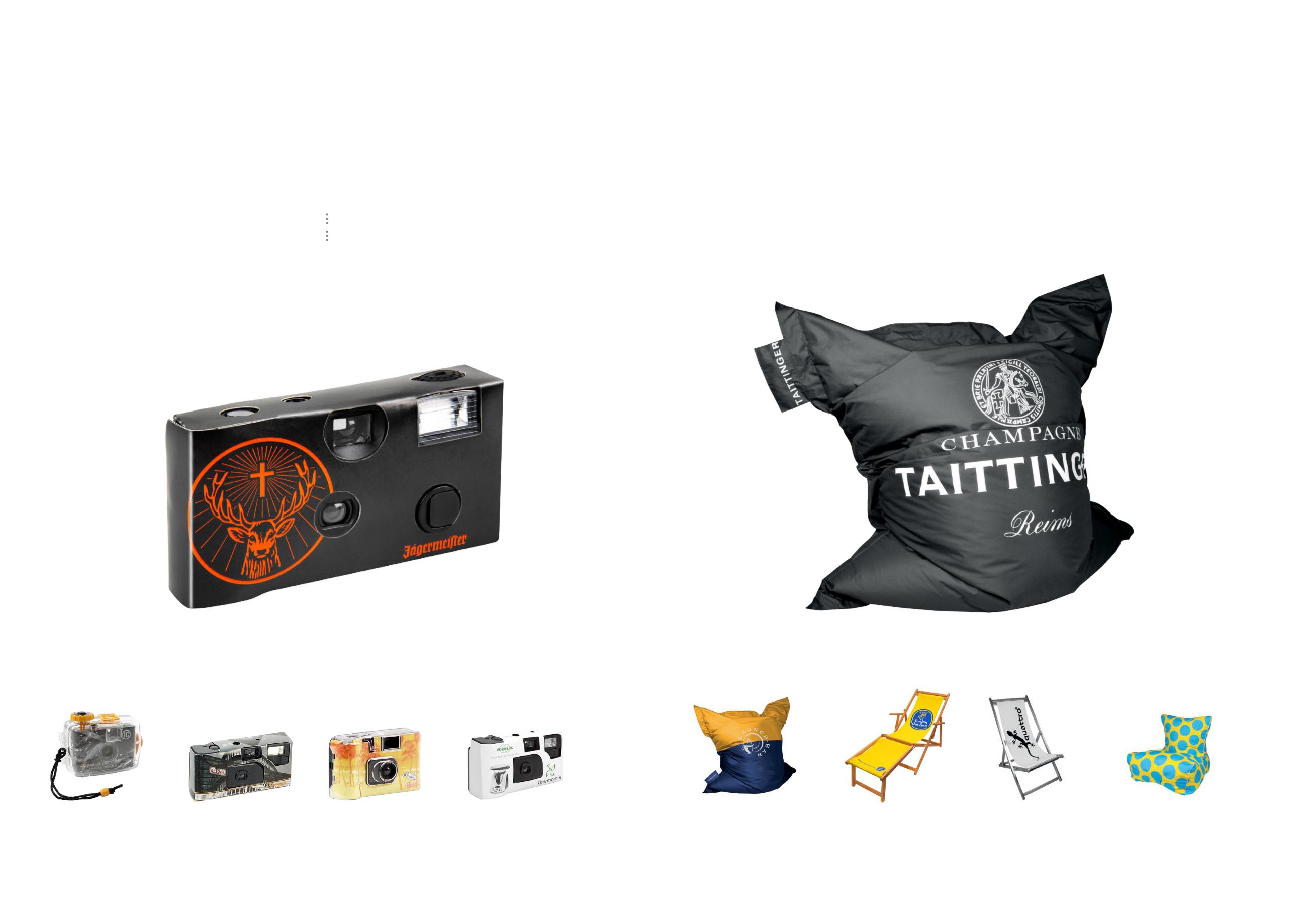 Promocam® plasticbox
All pictures pre-exposed with logo
Promocam® paperbox
Promocam® underwater
First picture pre-exposed
Promocam® paperbox
All pictures pre-exposed with logo
PromoSeat special II
Heat transfer printing (2/0 C)
Deck chair premium
Deck chair wooden
PromoSeat small
Advertising label (2/2 C)
MinimumQuantity Delivery Time
Product Configurator
MinimumQuantity Delivery Time
Our disposable cameras are great for spontaneous snapshots. The casing of the cameras can be made
from paper or plastic, and can be printed in four colours. The camera can be fitted with the film of your
choice. Pictures showing whole advertising visuals can also be included, and all of the pictures can be
pre-exposed with your own logo.
Whether a lounge or restaurant, exhibition booth, city beach or living room – with our PromoSeat seats a
stylish appearance is guaranteed. Regardless if it is a digitally printed beanbag or high quality aluminum
beach chair, we will deliver all your ideas in the way you want.