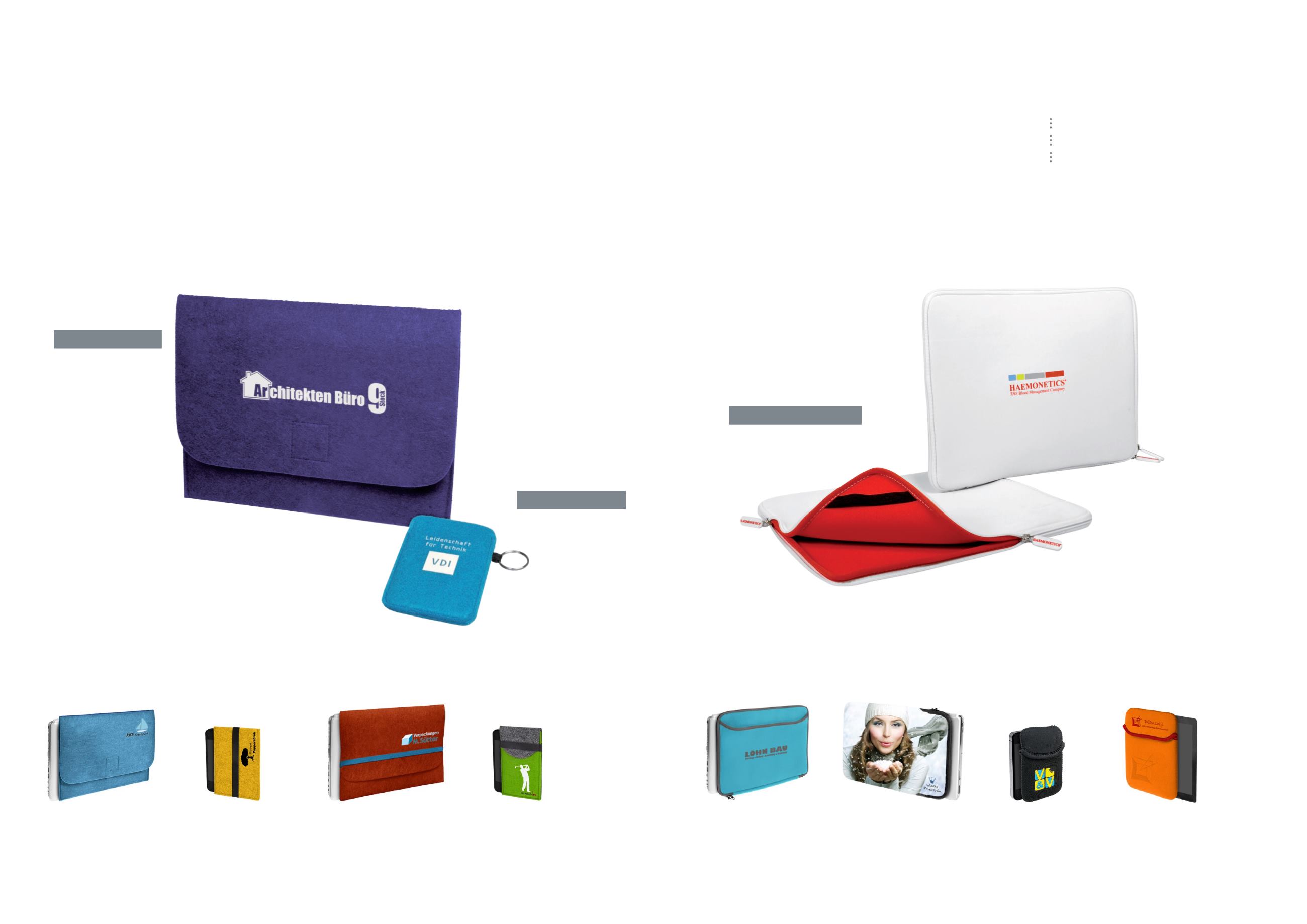 Sleeve mobile | felt
Sleeve classic | neoprene
Lining material in different colour
Seams in different colour
Sleeve Classic | neoprene
Lining material in different colour
Seams in different colour
Sleeve Tablet | neoprene
Lining material in different colour
Seams in different colour
High-Quality Protective Sleeves
Sleeve Classic | felt
Seams in different colour
Sleeve mobile | felt
Sleeve classic | felt
Rubber band in different colour
Sleeve mobile | felt
Sleeve mobile | neoprene
Seams in different colour
Sleeve classic | neoprene
Sleeve classic | felt
MinimumQuantity
Delivery Time
Product Configurator
Sleevez neoprene: From 250 pcs
The cult item for indispensable companions such as laptops, tablet PCs, mobile phones and smartphones
– we can supply you with any size of bag.
Simply choose your material, thickness, colour, size andmanufacturing, and select a suitable way of apply-
ing your logo, such as embossing, embroidery, screen printing, photo printing or a range of appliqués. We
will then produce the perfect bag for you that is unique to your brand.