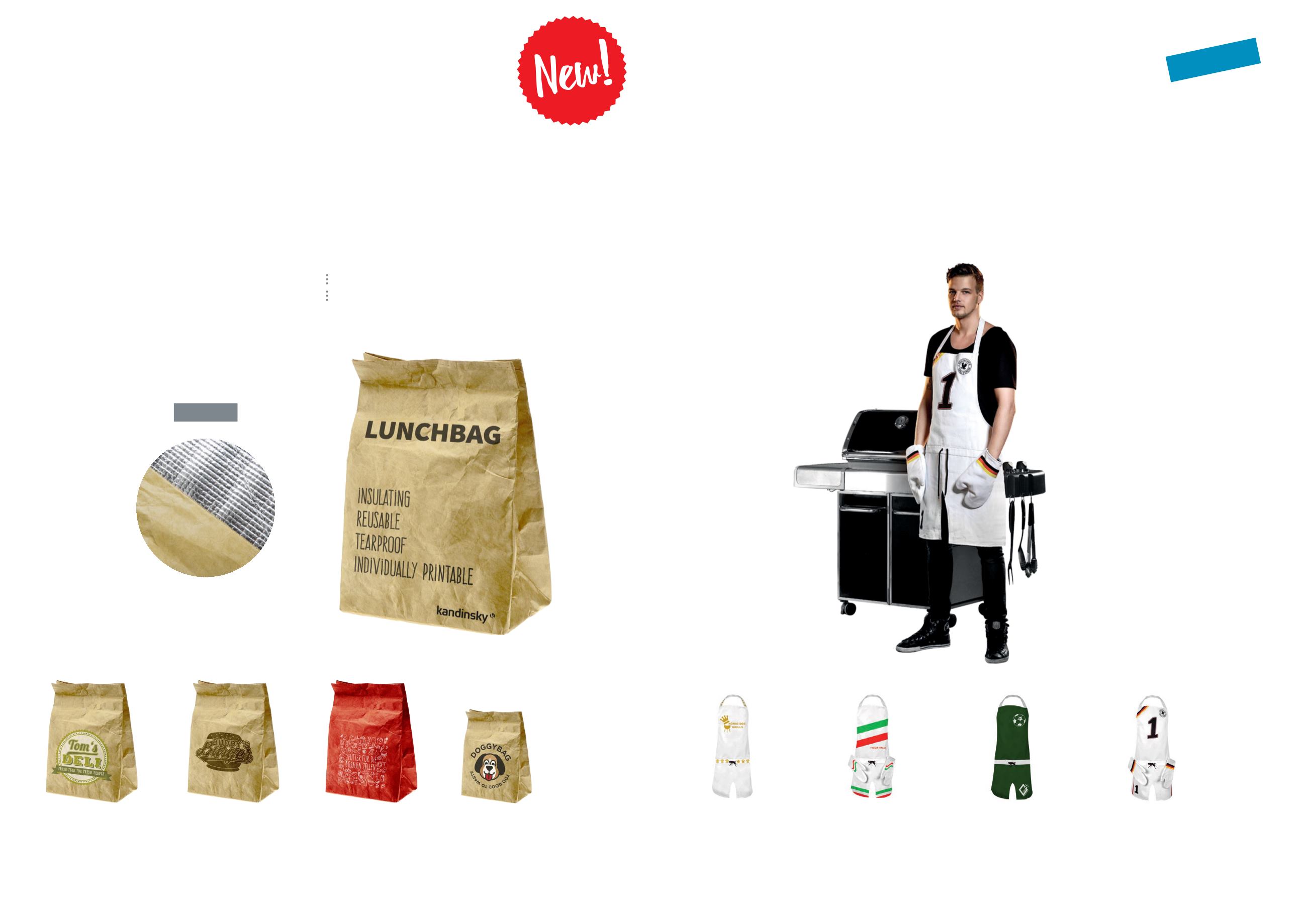 Perfect for all BBQ Masters
BBQ apron
Gloves
Lunchbag
BBQ apron
Lunchbag
BBQ apron
Lunchbag
BBQ apron
Gloves
Lunchbag
MinimumQuantity Delivery Time
The new, protected BBQ apron, designed just in the way you want, is available with or without gloves with
handy velcro for fastening on the left and right site of the apron. Whether with logo printing or high-quality
embroidery, this BBQ apron is a must-have for any barbecue.
Perfectly bagged! The reuseable Lunchbag offers isolating insides and can be fixed by the
aid of amagnet. By folding up the bag, the food can be kept warmas well as drinks cold. The
tearproof material is leakproof and highly resistant.
The Lunchbag has a size of 31 x 21 x 15 cmwith amaximumadvertising space of 15 x 10 cm (double-sided).
Select your favourite colour from standard colour (light-brown) or in accordance to Pantone system.
The same applies to the size of your individual Lunchbag.
Protected by law
MinimumQuantity Delivery Time
Product Configurator
Insulation