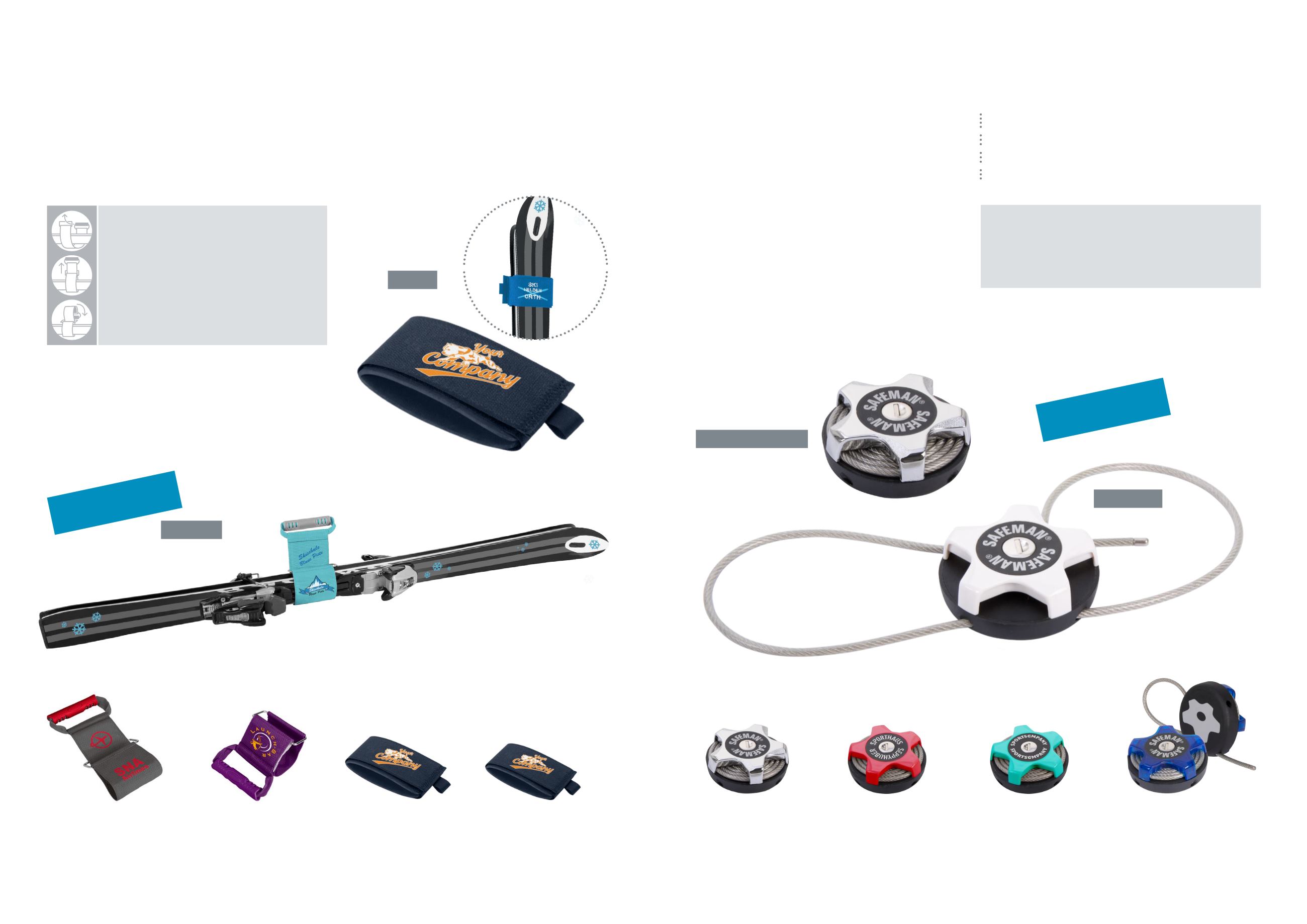 carryFIX®
carryFIX®
Klettie
SKIX® – Clever gadgets for winter sports enthusiasts. Our new range of products, developed for skier, of-
fers useful tools to use on and off the slopes. You are looking for a product to secure your skies, or an easier
handling and comfort? We will offer you the right promotional product for you and your business partners.
Use of the carryFIX®
• pull handle through metal clasp
• carry your ski: pull handle to top
• fix your ski: close velcro on backside
Easy to use and quick installation —
guaranteed to fit in any pocket!
Use of the SAFEMAN®
The SAFEMAN® is a handy way of locking up your skis. The new loop
technique enables you to secure your equipment quickly.
Youonly need the key to release the cablewhenunlocking your SAFEMAN®.
Klettie (40 x 440 mm)
Klettie (50 x 480 mm)
SAFEMAN® standard
Standard colour blue transparent
SAFEMAN® standard
SAFEMAN® standard
SAFEMAN® chrome
MinimumQuantity
Delivery Time
More Information
carryFIX®
SAFEMAN® | chrome
SAFEMAN®
Protected by law ‒
Exclusively at Kandinsky
Protected by law ‒
Exclusively at Kandinsky