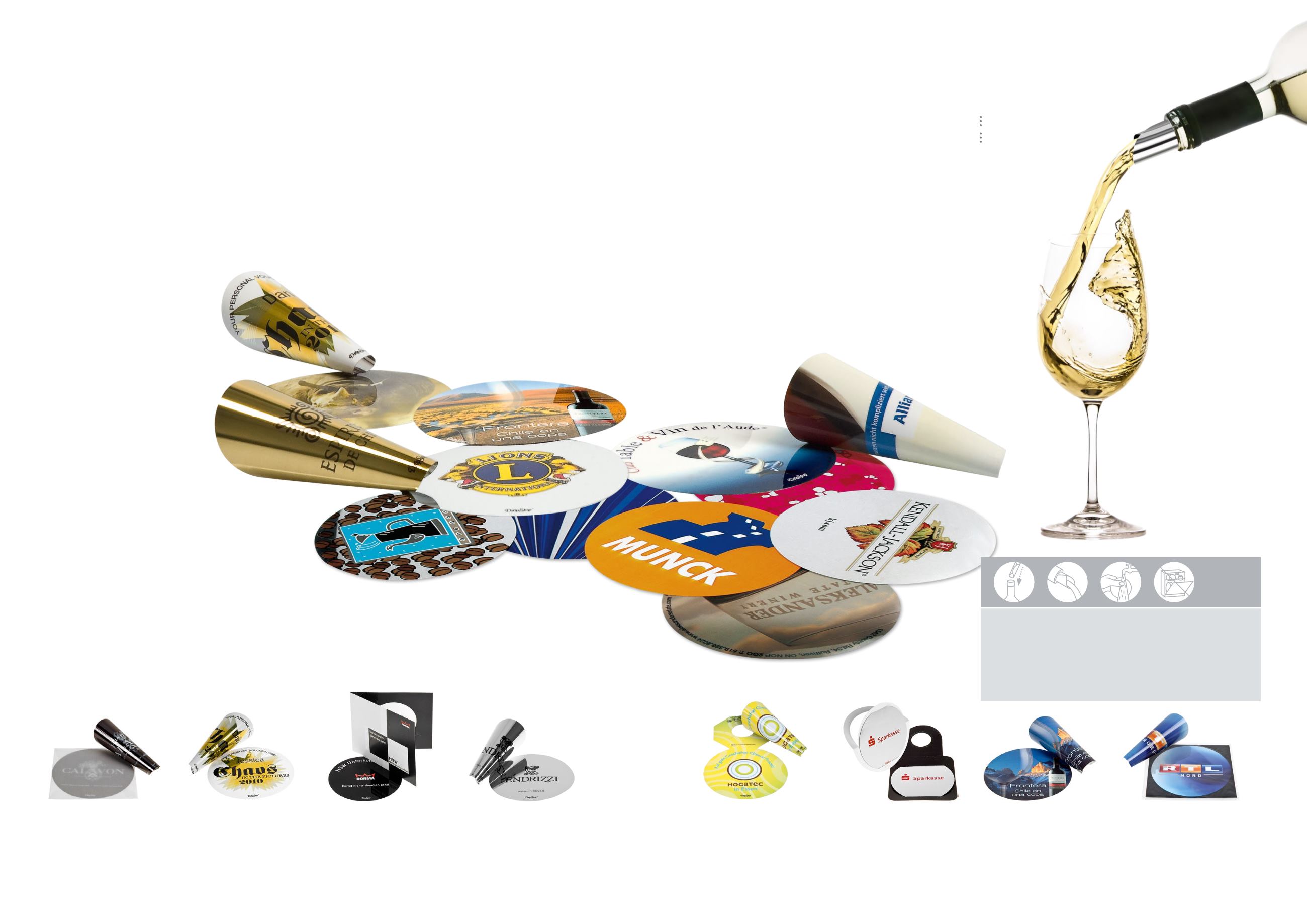 Original DropStop®
Original DropStop®
Personalised photo print (4/0 C))
Original DropStop®
Printed folding card (4/4 C)
Original DropStop®
Original DropStop®
Neck hanger (round/square)
DropStop® all-in-one
Integrated neck hanger (perforation)
Original DropStop®
Foil packaging with insert card
Original DropStop®
MinimumQuantity Delivery Time
Product Configurator
Use of the DropStop®
• put into the bottle neck
• pouring wine without spilling a drop
• clean under running water
This indispensable helper made of food-safe metal foil is simply rolled up and plugged into the neck of a
bottle. It shapes itself to the inside of the neck, and because it is precisely round, it completely stops any
drips. Simply rinse it in water after use. The DropStop® is almost indestructible.
Our DropStop® is printed with a high-resolution digital process and can be supplemented with a range of
ingenious packaging and on-pack solutions. Weighing just one gram, the DropStop® has little or no effect
on postage, and adds a lasting touch to every card or mailshot.